Strategic vision built on a strong foundation
During the initial stages of the onboarding process, my creative writer and I went through in-depth brand and stakeholder sentiment analysis. We dove into stakeholder sentiment, market trends, and the competitive landscape to inform the development of new messaging, tactics, and platforms to better educate the public and beef producers. We determined that the foundation of the brand elements for the Cattleman's Beef Board was strong but the message was getting drowned out. A new platform and tools to communicate on that platform were needed. Part of that need was an updated logo that communicated the brand on evolving modern digital platforms. This logo and the sister logo for the new communications platform were developed to serve as the cornerstones of our revitalized efforts, reflecting the beef board's values and aspirations.
Creating a new narrative built on a promise
With the newly updated brand assets in hand, I worked with my creative team and writer on crafting a compelling promise that would resonate with our beef-producing audience. A promise that would answer questions and share the wins. Working with my creative partner/writer we developed a promise that connects emotionally, incorporating the answer to many cattle producers' questions. Through heroic visuals, honest storytelling, and innovative messaging, we positioned this new campaign for the cattleman's beef board to guide the brand and blaze new trails for the beef checkoff.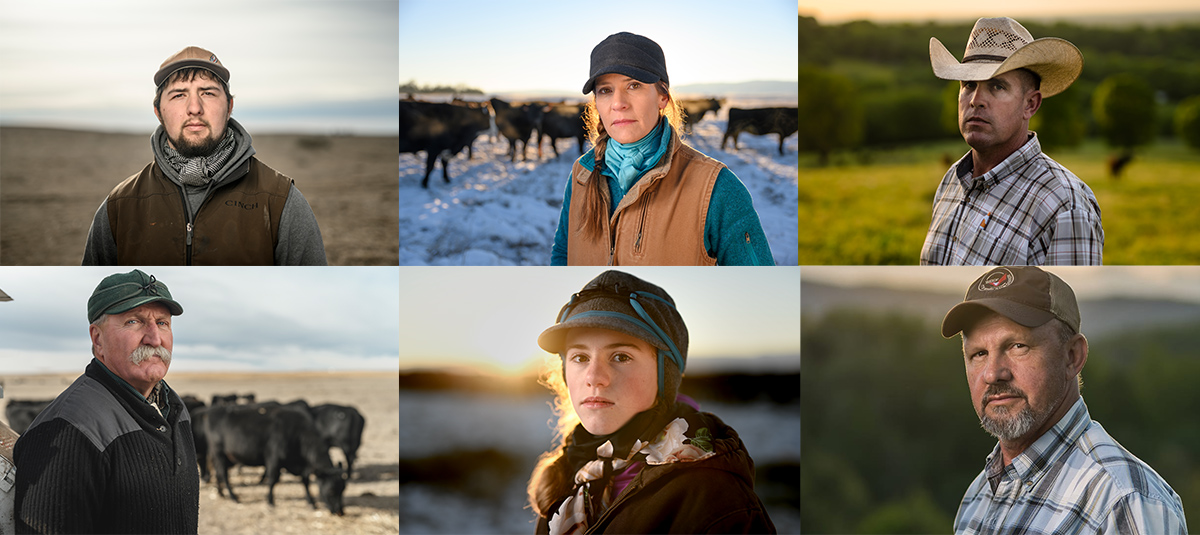 Platform Development and Stakeholder Engagement
In this stage, we channel our renewed brand assets into developing an all-new brand communications platform- the drive. This is the main news site for the Cattleman's beef board. This website blends industry news, thought leadership and beef producers' content to help them be better-informed cattle producers and to better understand what the Beef Checkoff is doing with their checkoff dollars.  On top of the new website, all new email communications were developed that delivered national, regional, and local beef producers' content.
All the touchpoints and roadmap for the future
As we rolled out our brand across the new drive platform, we ensures consistency by integrating our refreshed messaging and imagery across all touchpoints. From social media to print ads, annual reports, leave-behinds, and physical newsletters. Every touchpoint was refreshed with our newfound identity, creating a seamless and consistent brand expression. This campaign wasn't just a one-time effort; it's the launchpad for the CBBs future roadmap, where they will continually reinforce the message, share industry knowledge, and continue to drive demand for beef into the future.